Outreach Programme
DCD's Ellen Chambers (left) and Jennifer Curry (right) present to the dancers of the Birmingham Royal Ballet. Image: Tim Cross, DCD beneficiary.
Dancers' Career Development's Transition Support Services are open to all professional dancers at any stage of their professional career. Whether they are working in, or training in professional dance, it is never too early or too late to start thinking about how to manage what comes after performing. Independent studies have shown that much of the trauma and hardship associated with career transition can be alleviated if the dancer has had the time to consider his or her career options in depth and without pressure. DCD therefore offers tailored workshops for dancers in all stages of their career, informing them about the career services and opportunities available.
To host a DCD retraining and career support workshop in a dance school, company or commercial dance production contact Jennifer Curry, Executive Director, on 020 7831 1449 or jennifer@thedcd.org.uk
Company workshops
Professional Dance School Workshops
Musical Theatre outreach programme
Partnership with The Royal Ballet School
On Thursday 29 May 2014 Dancers' Career Development announced a pioneering partnership with The Royal Ballet School designed to broaden its curriculum to develop happy, confident, motivated professional dancers who are prepared for professional life.
The first of its kind in the UK, this ground-breaking new partnership demonstrates The Royal Ballet School's visionary and practical approach to safe-guarding its student's welfare beyond their time at the School and the ambitious and pioneering leadership of Dancers' Career Development on the subject of dancer transition.
Find out more about this project here.
Partnership with English National Ballet School
In February 2016 Dancers' Career Development announced English National Ballet School (ENBS) as the latest school to join DCD's Schools and Conservatoires Programme, where DCD will deliver a programme of workshops for first, second and third year students.
This builds on our successful partnership with The Royal Ballet School. DCD will provide the students with three workshops, one delivered in each year of the students' time at the school. Students will complete the programme more prepared for their long term career journey and with the knowledge that there is an organisation dedicated to supporting them in that.
Find out more about this project here.
Testimonials
'It was very clear and it was very inspiring to hear a dancer speak of his experiences'
'The dancer's background stories were really useful in placing the facts into context'

'The information was very clear, and having Daniel Jones (DCD retrained dancer) there was very good idea'
'I loved that a professional dancer was there to talk to us'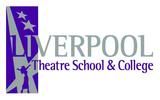 'It helps to know that in case of injury and at the end of my career there are people and support out there'
'Very clear and informative, it has made me think about Plan B!'
'Extremely useful and helped clear up uncertainties about the future. Thank you'

'At the moment I am just concentrating on being a performer but the talk has shown me that there is a light at the end of the tunnel if a dancing career doesn't work out'
'I felt the information given was very useful'
'I feel more confident about my future after this session'
'It is really reassuring to hear that there is an organisation like you supporting dancers'
'It is a brilliant organisation and for sure it will help any dancer in their career. It is very exciting to know that there is back-up and maybe another career option in the future'
'I thought it was really good and helpful'